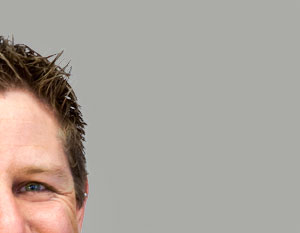 Josh White
Designer/Programmer - Principal
From the beginning Josh started out with a career in the arts as a sandwich artist for Subway. From there, destiny was waiting down a golden path laden with warm toasty bread and French's yellow mustard. Following that path, he graduated from the California State University of Sacramento in 2006 with a degree in Graphic Design.
After graduation, Josh designed packaging and collateral for California's wine industry before switching gears to media, advertising and web development. He has created promotional materials for a number of large and small businesses and continues to do so by expanding into branding and corporate identity for new home developers and builders in the Seattle and Bellevue Washington area.
Josh has worked with clients as large as Target, and as small as one person photography studios knowing that no project is too small or too large. He continues to bring creativity to both his design and programming, and always enjoys the next challenge that lurks around the bend.